Affise– performance marketing platform to manage, track, analyze and optimize online advertising campaigns in real-time.
Our plugin is available on Affise Marketplace and it will check selected offers for a specified period of time. Once an offer is checked, you'll be provided with the test results in a separate report. Once an offer is inactive, you'll be notified additionally.
As a result, you will have an opportunity to avoid sending traffic on broken links and save your time for checking such offers.
How it works?

For a testing purpose CPI offers are taken by our checker.
Why CPI offers are taken for checking?
As a rule, CPI offers redirection flow leads a user either to Android Playmarket or to AppleStore to the application itself.
That's why Testmyoffers special tool can easily check a chain of redirects for such a type of offers and find out which one is 'broken'.
How to start testing offers?
1. First, you should create account in our system.
2. You should choose and sign up any rate plan with api / autotests. Without it integration with Affise doesn't work.
2.1 Login.
2.2 Choose tab 'Prices'.

2.3 Choose and sign up a tariff.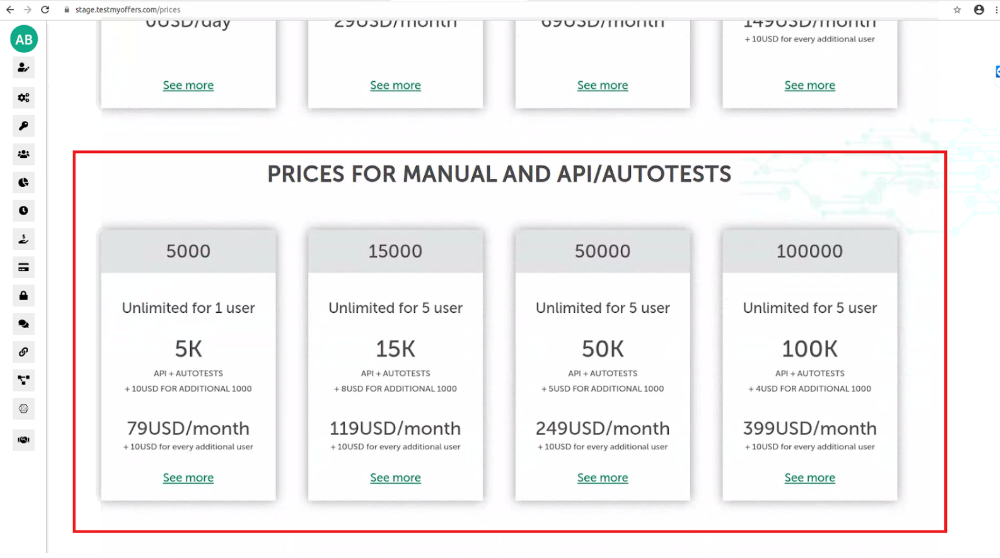 3. For integration some data from Affise are needed:
3.1 Login Affise Platform
3.2 Choose "Settings" from menu

4. Choose "Tracking domains"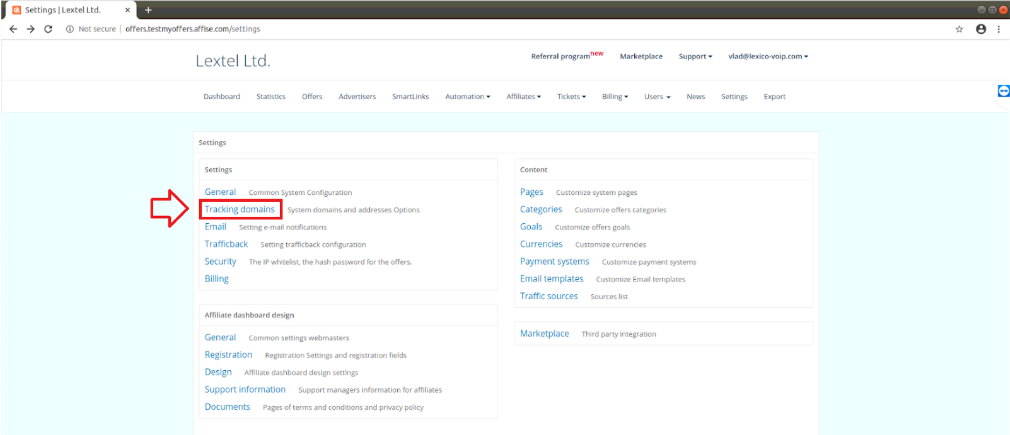 5. Copy link from Api URL field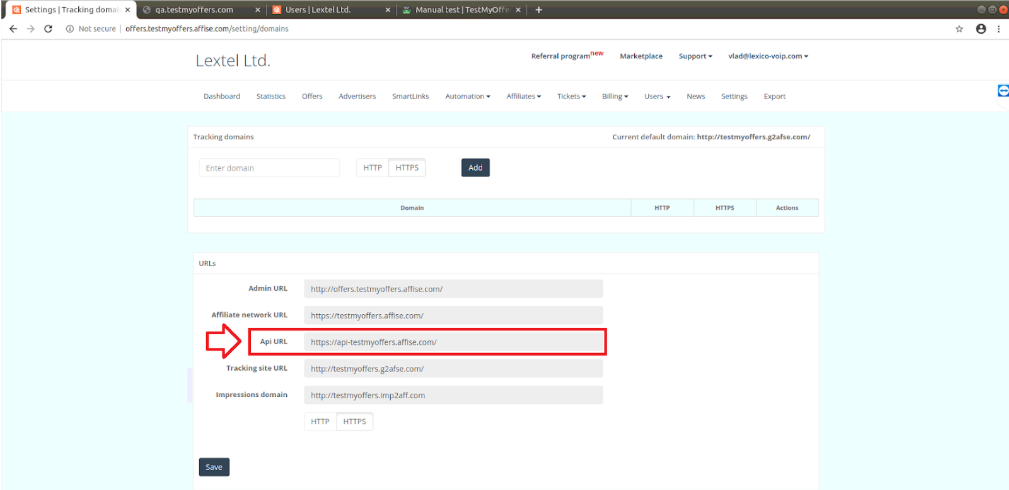 6. Go to testmyoffers.com and choose tab "Integration" on the sidebar section ;
7. Select item "Affise" from the drop-down menu;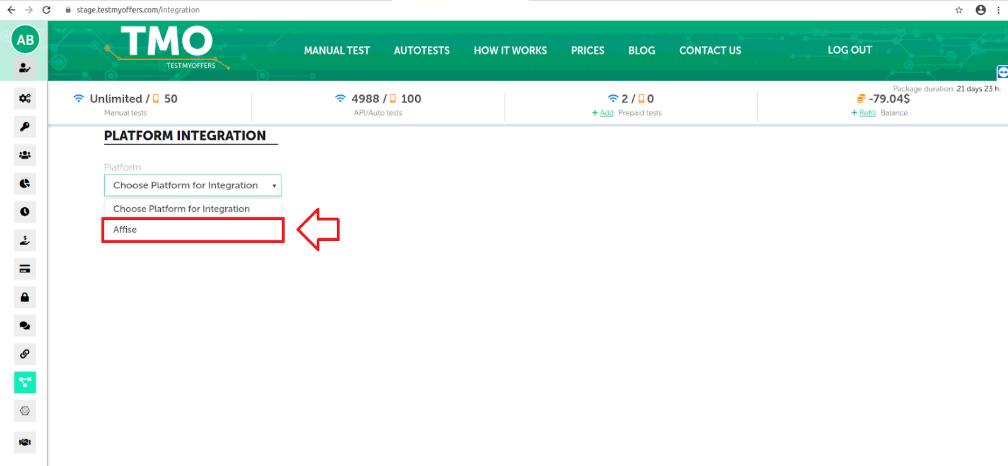 8. Paste into an empty field (or replace with data already entered), the value from the clipboard with the Api link;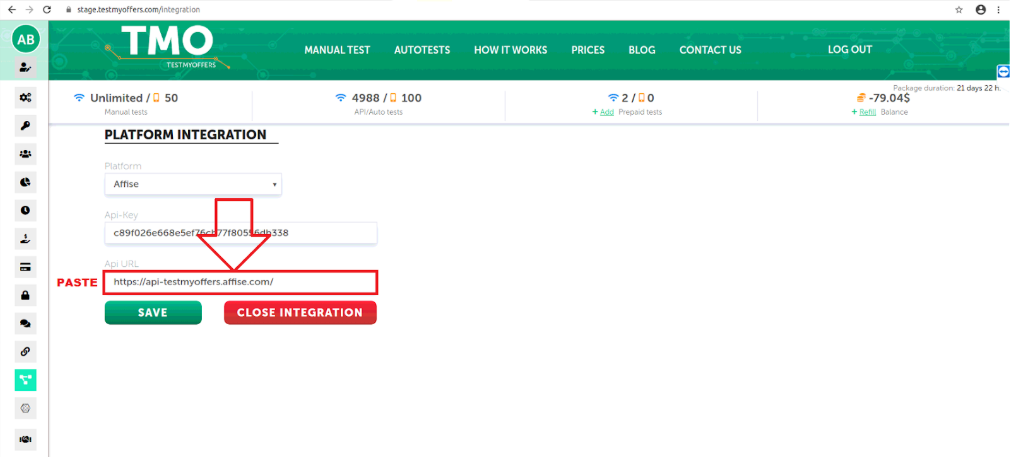 9. To get Api Key you need to go back to affise.com. Select the Users menu item and the User management item in the drop-down list;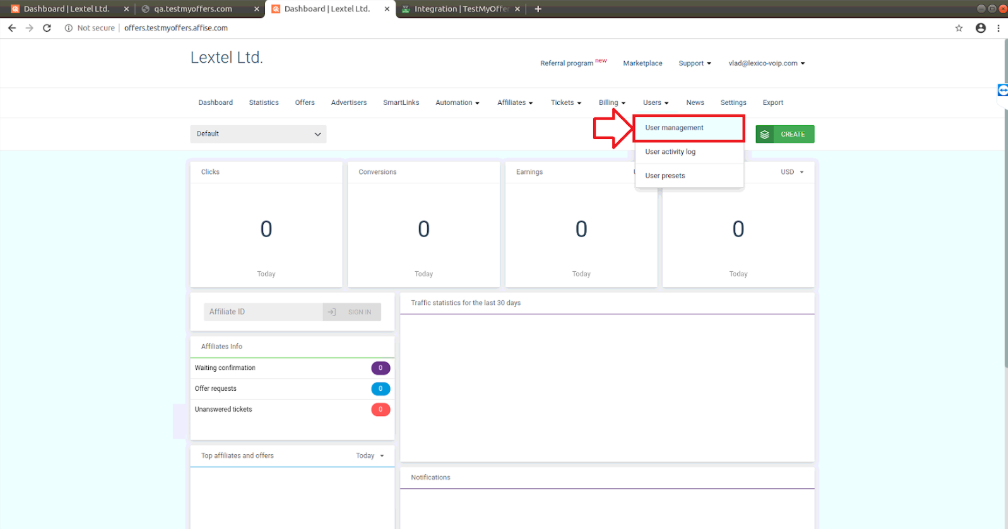 10. Select from the list of accounts the necessary login for testmyoffers and click the Edit button;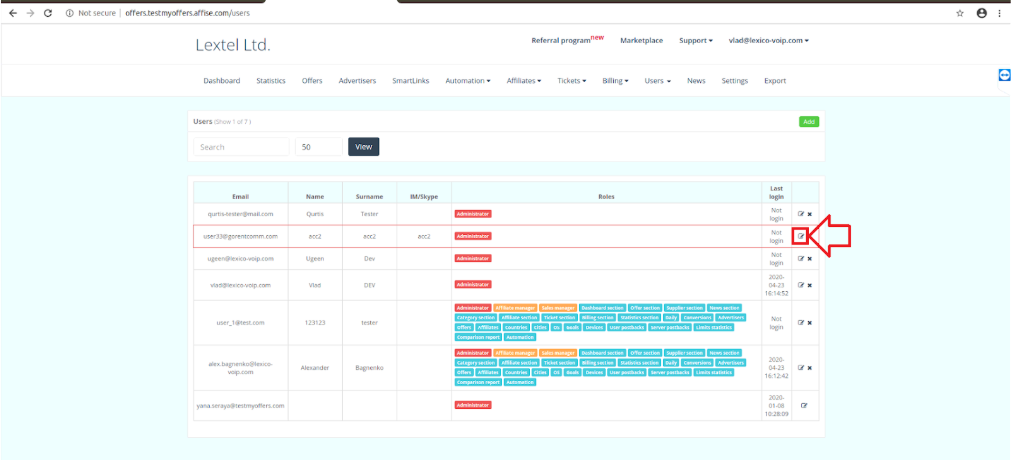 11. Load the profile and copy the Api key;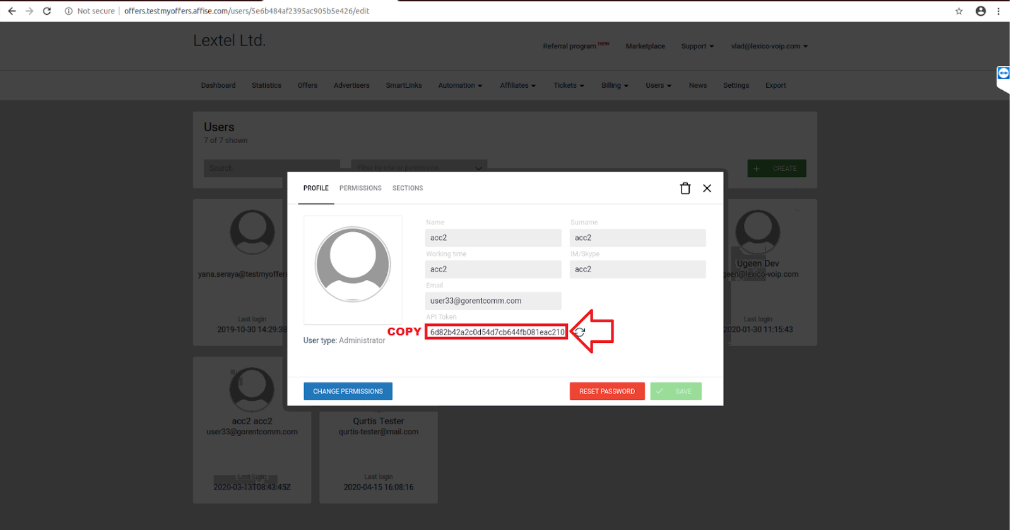 12. Go to TestMyOffers and return to tab "Platform Integration". Paste the value from the clipboard with api key into the Api-Key field;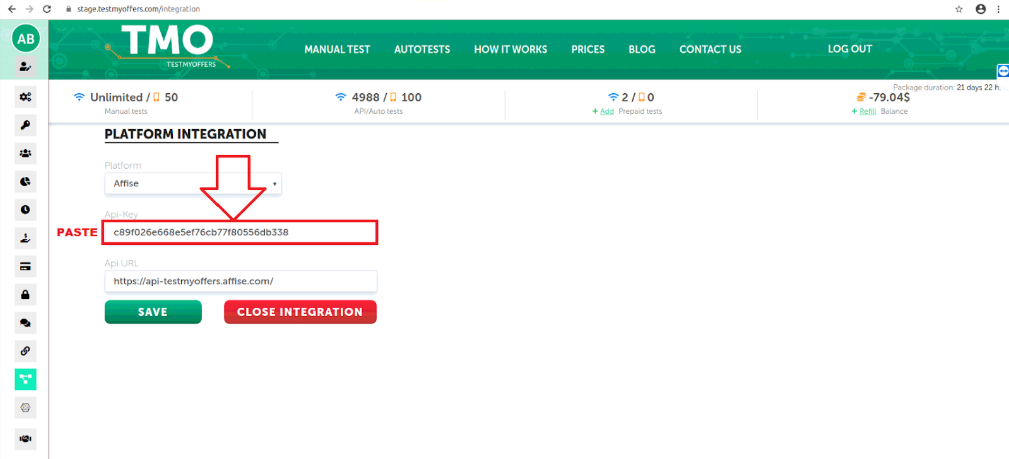 13. Press the button 'Save'